We've built a reputation over the past 5 years for excellence in all we do. Everyone says "Quality is number one." We mean it!  We use top quality audio and lighting products.  We perform expert installations. Our custom installations will give you fantastic sound.  Our lighting installations give you what you need to see better and be seen better.  We listen to you – what you want – and put together the best audio or lighting systems that work for your ride.  And we do it all for a reasonable price and fast turnaround.
Plus, we're available year round.  We're not just some guys in a tent during Bike Week or Biketoberfest.  We're located at Rossmeyer's Destination Daytona and are open year round, except Mondays and major holidays from 9 am – 5 pm Tuesday – Saturday and Sunday from 10 am – 2 pm. We're here when you need us, not just during special events. 
Come see us!  You'll be convinced that we are what we say – The Finest in Motorcycle Audio.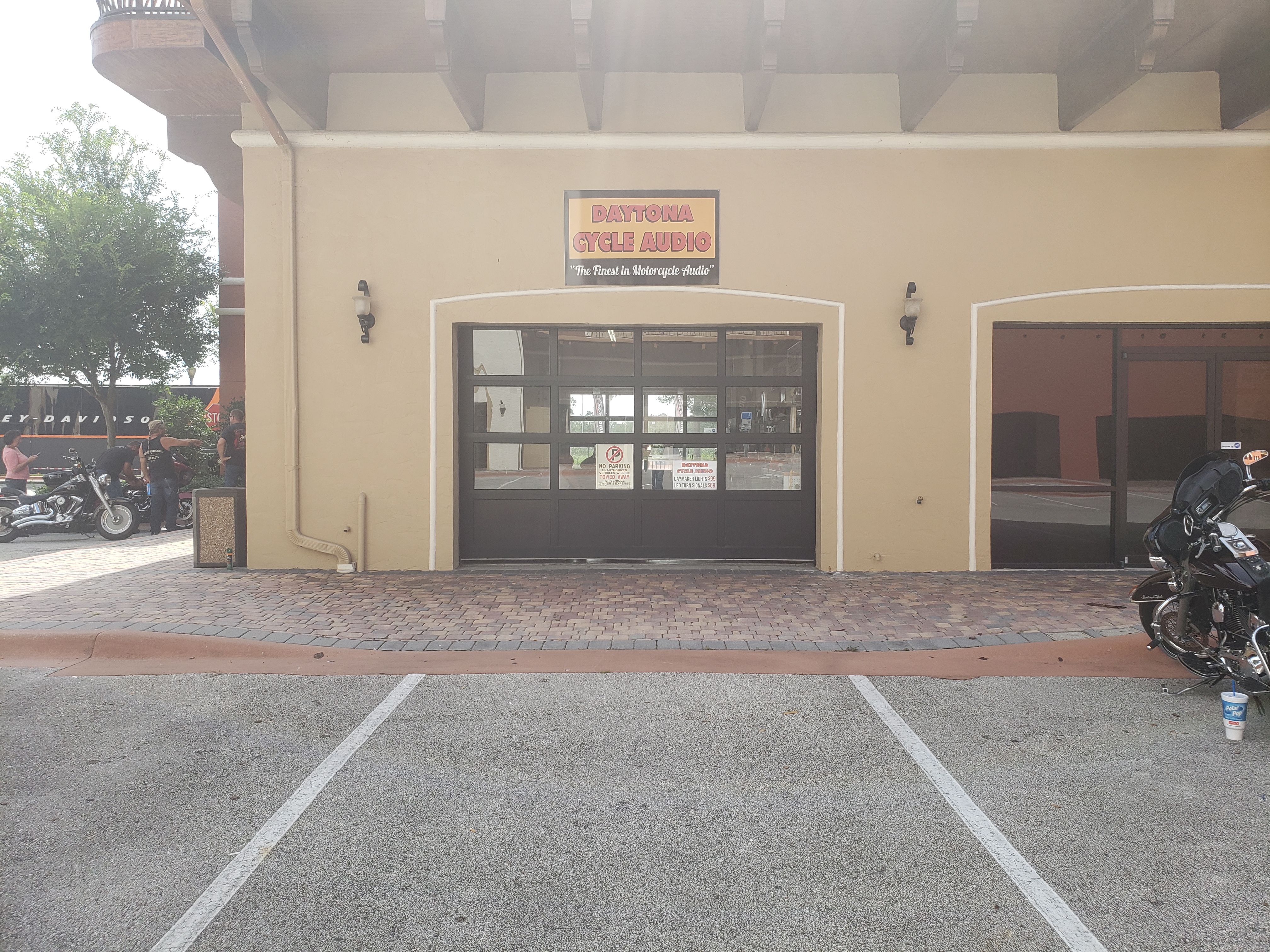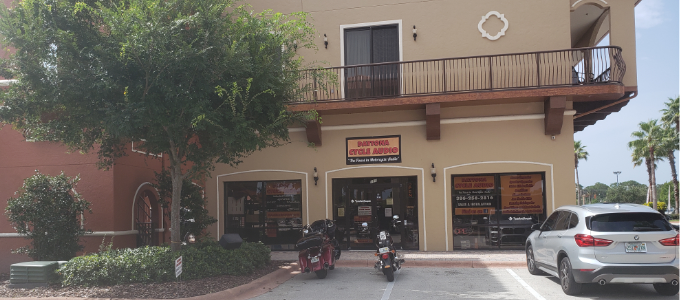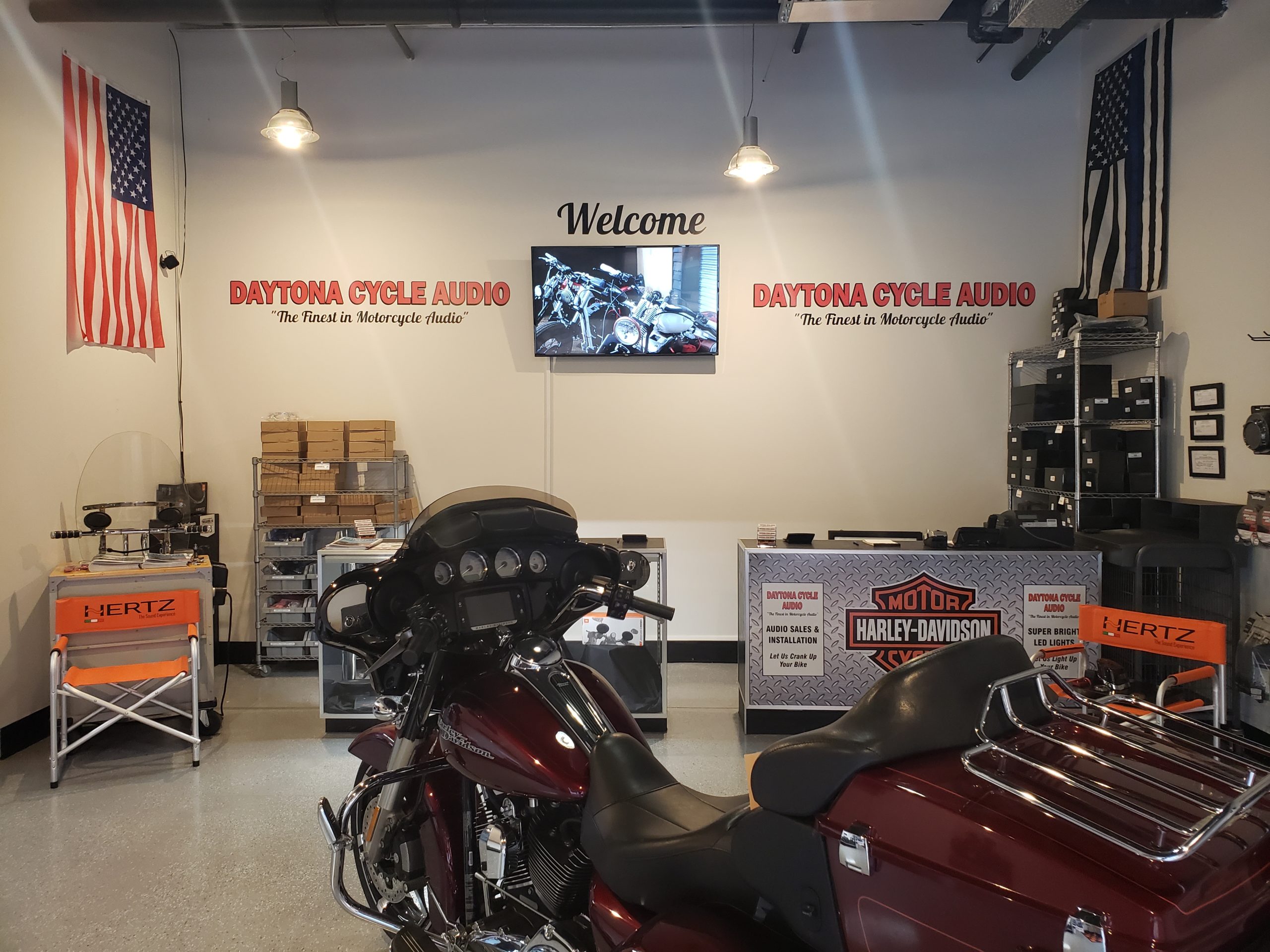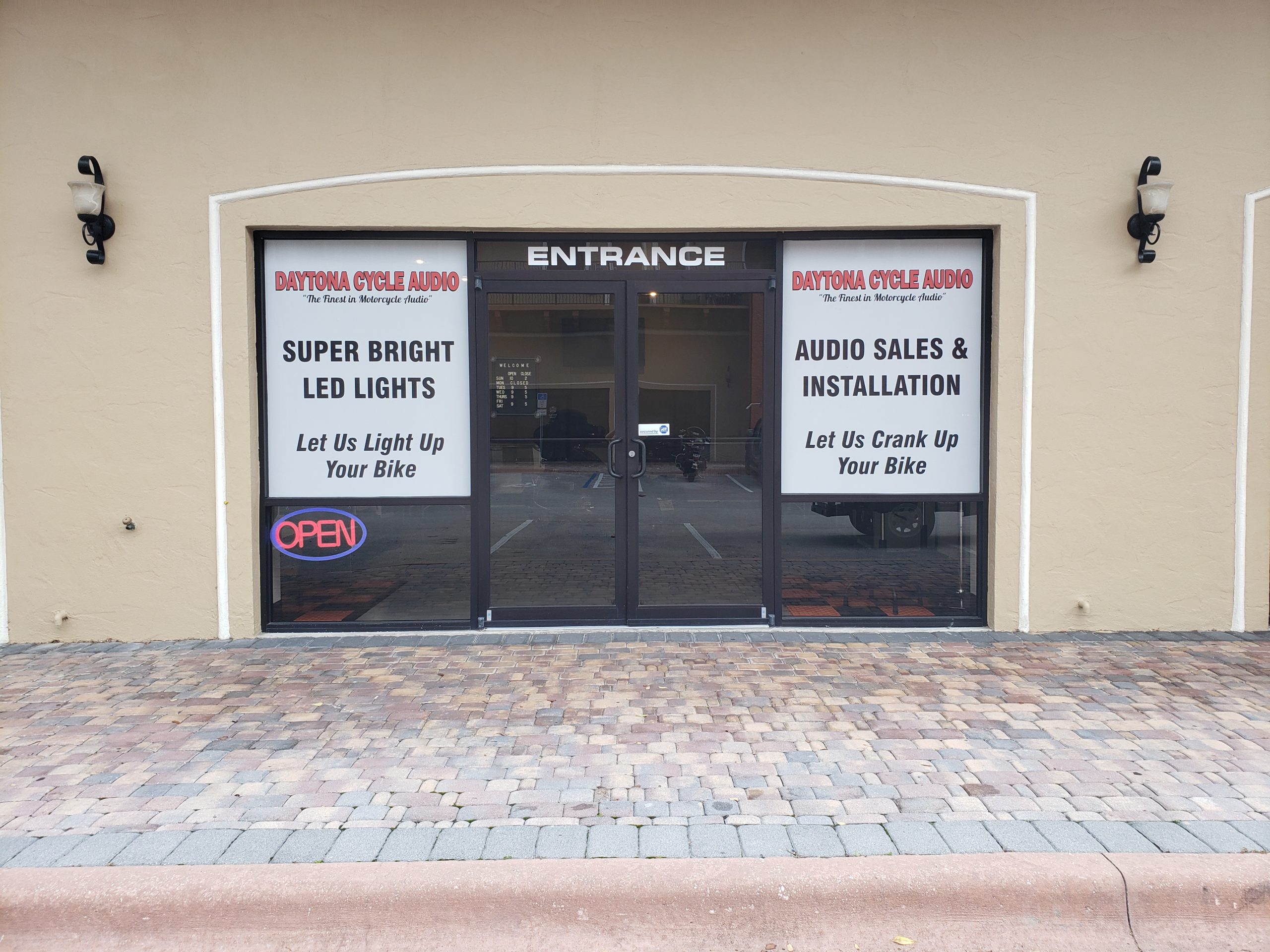 Come See Us At Destination Daytona
 We'd love to meet you or see you again! 
Stop by the shop or give us a call at (386) 256-2816.  
Ride Safe!